Your Guide to the 5 Stages of Travel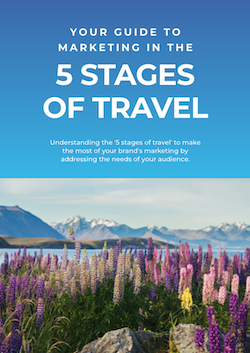 Learn about marketing in the 5 Stages of Travel
Over two years, Google completed some incredibly useful research about human behaviour in regard to travel. The results showed that travellers almost always go through the same cycle to plan, book and complete travel experiences - namely the '5 Stages of Travel' which are identified as:
Dreaming
Planning
Booking
Experiencing
Sharing
This has provided marketers for tourism and travel with a great foundation and framework to develop marketing strategies, particularly in a digital world. This marketing guide will help you to understand each stage and how to make the most of your marketing by addressing the needs of your audience to consider ways you can attract, influence key decisions and behaviours of travellers.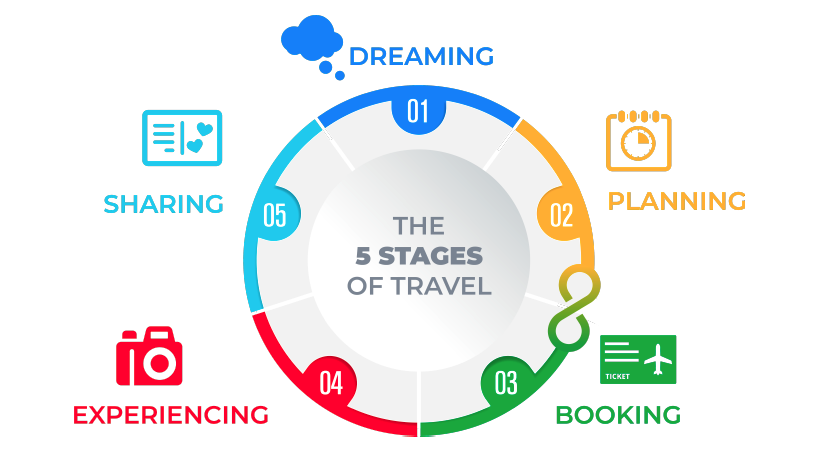 "We've been extremely pleased with the new website, ResBook and channel manager! Bookings exceeding our expectations!"
Charlie, GM, Raglan Palm Beach Motel
ResBook has been the perfect fit for our business, the system is easy to use and navigate and has many wonderful features that allow for quick look ups and amendments. The customer service team is quick to respond and can offer advice and solutions to all my queries, which is brilliant.
Sarah Smith, Fallow Ridge Retreat
ResBook has enabled us to streamline different booking channel managers and made it much easier for us to take direct bookings.
Trish Delamore, Lavender Hill
ResBook Customer Support, namely Priyanka, has been an amazing help throughout the entire process of bringing our business to life."
Liz Hayes, Nest Treehouses
READ MORE