Getting Started with Online Travel Agents
Online travel agents are now a well-established part of the travel and tourism booking distribution system. For accommodation businesses it is a necessary part of doing business to target travellers around the globe.
While the preference is to have a strong base of direct bookings through your own website, you would be missing out on a consistent flow of bookings if you chose not to work with OTA's as well. So let's delve more into what they are, why they are beneficial, and how you can connect with them.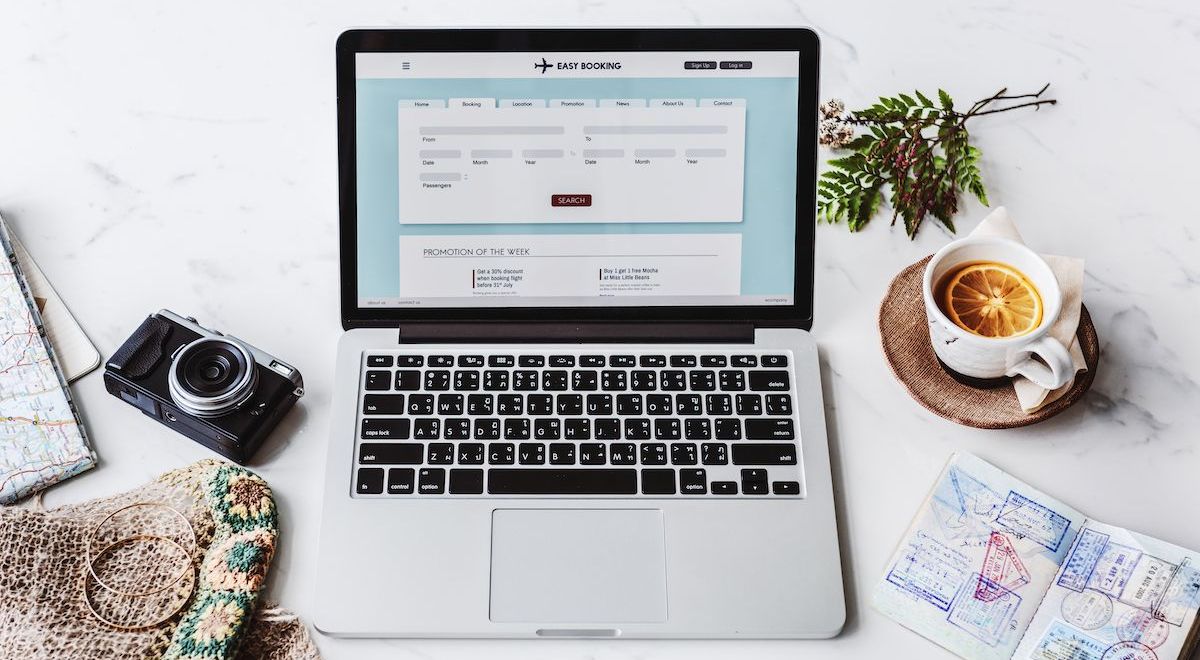 What and Who are OTA's?
Online Travel Agents operate travel booking websites, offering a comprehensive range of instantly bookable options in most destinations worldwide. They proactively promote their websites with extremely large marketing budgets in a very competitive market.
As software based businesses there are easy processes in place for any type of accommodation operator, no matter how small or big, to sign up online and have their accommodation accessible for travellers to book through these OTA channels. Similar to bricks and mortar travel agents, their main revenue source is from commissions from every booking sold.
Most accommodation operators will be well aware of OTA's and their purpose to supply an ongoing source of bookings. The big players world-wide for accommodation are booking.com at 36% of total OTA revenues, Expedia at 28% and AirBnB sits at 20%. (Source).
If you are new to operating an accommodation business, or have avoided OTA's to date, you will need to explore the benefits that OTA's can bring your business in terms of both exposure and as a regular source of bookings.

Why work with OTA's?
Increased bookings. First and foremost, working with OTA's will create more booking channels to fill those rooms! While it's important to have a marketing strategy for direct bookings through your own website, having OTA relationships will enhance your ability to have consistently high occupancy rates.
Broadens your online exposure. The extensive marketing and global reach of an OTA website will expose your accommodation as an option for travellers who may not have found your business online otherwise. Many travellers use just one booking site to find what is available for their desired destination and then book it. OTA loyalty benefits also mean travellers get access to exclusive deals so it can be hard to compete with that relationship.
Low risk cost base. In most cases your only cost of dealing with an OTA is when you receive a booking, in the form of the agreed commission. So there's low risk of costs getting out of hand – no bookings, no cost. There may be some indirect costs associated with using a channel manager to link availability and bookings.
A study by the University of South Australia Business School of booking.com indicates that "Overall our results show that the benefits of OTA participation substantially outweigh the costs, resulting in a clear and substantial boost to hotels' bottom line".
Last minute bookings. OTA's are well known sources of last minute bookings to fill empty rooms and some specialise in short notice bookings. Their websites and smart phone apps make it easy for travellers to see what is available within 24-48 hours of the stay it is a good strategy to have rooms showing their availability within this time frame and use OTA's to offer last minute special deals.
Referral for direct bookings. A proportion of visitors to OTA sites will find your business on their search results, but then come to your website to get more information and end up booking direct - provided you make it easy for them to do so. Travellers are also getting more attuned to how the industry works so they may even contact you directly to ask for a deal if they book direct.
Source of Guest Reviews. Many OTA's will also provide rating and reviews for accommodation with automated emails sent to all guests after they have stayed. While Tripadvisor used to be the mainstay for travel reviews the prevalence and growth of OTA's has meant their reviews are now an important part of the booking process.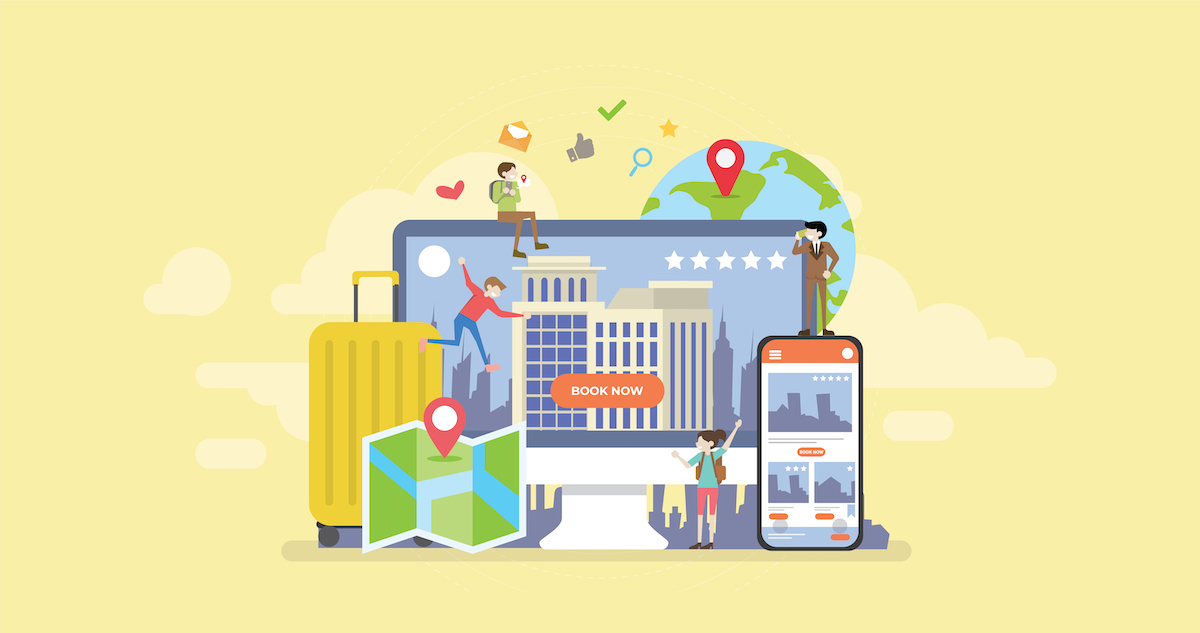 OTA Commissions and Policies
Most charge a percentage commission. Typically as an industry standard you can expect a 15-20% commission level, however it does vary and depend on your accommodation style, size and location. OTA's will take payment from the guest and once the booking has been completed they will pay you automatically deducting the agreed commission/fee level.
While in theory commission rates are negotiable it is quite hard for a small business to have any bargaining power. Lower commission levels are usually applied in exchange for something, there's no harm in testing the waters to request a lower rate if you feel it's too high for your business. Post-covid you may find OTA's are more flexible as their revenues have taken such a strong dive since 2020. It is important however, when setting your rates, to build commissions of around 20% into the pricing so you are happy with the net rate received.
Cancellation policies can often be a sticking point. OTA's often encourage and prefer very flexible cancellation policies for travellers as it leads to more bookings and they aren't as concerned with last minute cancellations as your business would be. When you are researching OTA's check what settings you can choose for your policy, does it suit your business? Do they penalize you if bookings need to be cancelled by you?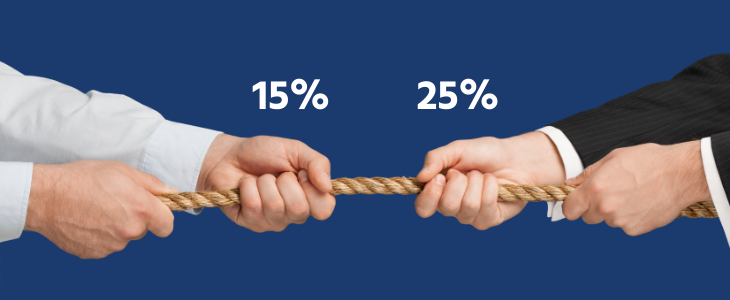 Steps to setting up your OTA relationship
For smaller accommodation businesses, it can be a daunting prospect to have to deal with contracts, set up listing contents, manage the availability and rates, booking management and billing. There is a lot to it!
Fortunately the accommodation sector has developed software and tools to automate a lot of the ongoing tasks needed to ensure it's all a smooth process for guests, reservations staff and accommodation owners/managers.
Step 1 – Plan how you will manage rates and availability for instant online bookings.
A channel manager is software that feeds real time room availability, rates and minimum stay information from your booking system to the OTA through an API link. It will also update room availability in your booking system when the OTA sends you a booking. This means you only have to manage availability and rates in your booking system keeping everything consistent, plus avoiding overbooking and double handling.
Ensure your own booking system can link your rates and availability either directly with key OTA's or through a channel manager.
ResBooks own channel manager "ResChannel" can link with Booking.com, AirBnB, Expedia and Agoda, plus channel managers like ResOnline, Siteminder and STAAH Max.
Step 2 - Register your property with each OTA you wish to work with.
We recommend you focus on just a few of the biggest OTA's for simplicity and efficiency. Their websites will all have information and a link to register. The registration process will include agreeing to their commission level and terms.
It saves a lot of time if you have prepared a property description, room type descriptions and a set of property photos, including each room type, that you can upload to their system.
There will also be checklists on your property and rooms amenities.
You will need to set your cancellation policy and provide details of your COVID safety measures.
Step 3 – Map rates and availability with each OTA
Once you have set up an OTA listing and decided on how to link your availability you need to set up the mapping connection of each room type between your booking system/channel manager to that OTA.
Your booking software/channel manager should provide online support and step by step instructions on how to map rooms to each OTA.
You may find overtime that there are just one or two OTA's that are worthwhile to link with depending on your target market and destination.
Now that all the hard work with software selection and set up is done you can start to reap the benefits of receiving bookings from all parts of the world through your OTA channels.
ResBook has been the perfect fit for our business, the system is easy to use and navigate and has many wonderful features that allow for quick look ups and amendments. The customer service team is quick to respond and can offer advice and solutions to all my queries, which is brilliant.
Sarah Smith, Fallow Ridge Retreat
"We've been extremely pleased with the new website, ResBook and channel manager! Bookings exceeding our expectations!"
Charlie, GM, Raglan Palm Beach Motel
ResBook has enabled us to streamline different booking channel managers and made it much easier for us to take direct bookings.
Trish Delamore, Lavender Hill
The booking calendar has all the information we need. It is very responsive and easy to use. Really appreciate that problems are fixed quickly by ResBook staff.
Caroll, Tekapo holiday Homes
READ MORE