Customer Spotlight: Muri Retreat Rarotonga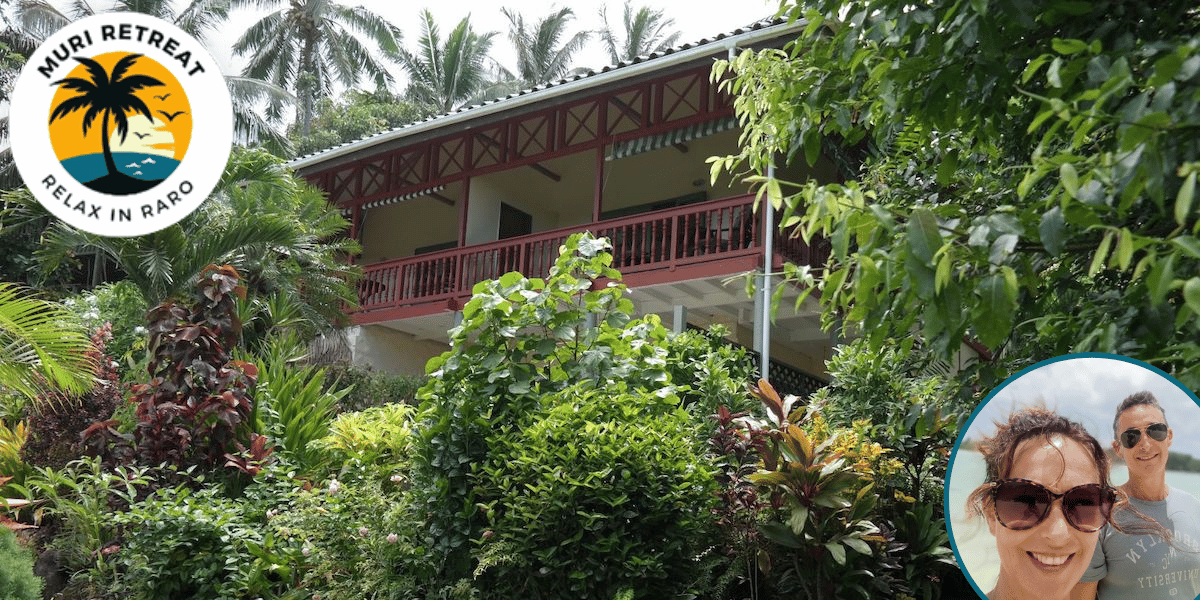 Simon and Denise were new owners in 2022 of the tropical Muri Retreat in Rarotonga. They have worked closely with ResBook to implement the Booking Engine, ResChannel, Stripe, Refundable Bookings and a tourism themed website. Our team loves working with them!
What do you see as the biggest challenge for this season?
Simon & Denise: Getting full control of the existing bookings that were subcontracted to a property manager when we took over the business and getting the OTA's to hand over control of the existing business profiles. It was so difficult with booking.com that we had to start a formal compliant process to get any action. They can be large faceless organisations to deal with and are such dominate organisations.
What is one piece of advice you would give someone who is looking to start an accommodation business?
Simon & Denise: Establish the purpose of why you are doing this by creating a clear vision statement, logo, and set of guiding values that you will operate under. Don't take yourself too seriously and enjoy the ride!
ResBook: How has ResBook helped your business?
Simon & Denise: It has streamlined many features under one operating system. The support in fine tuning details is excellent and expert advice has given us a strong starting point to build upon.
ResBook: What is one of your favourite guest stories?
Simon & Denise: We were able to take a guest out for an Adventure Snorkel Experience over the reef and into the Pacific Ocean to swim with Eagle Rays. It was an amazing experience for them and we loved showing them a special place in Rarotonga! Watch video here
ResBook has been the perfect fit for our business, the system is easy to use and navigate and has many wonderful features that allow for quick look ups and amendments. The customer service team is quick to respond and can offer advice and solutions to all my queries, which is brilliant.
Sarah Smith, Fallow Ridge Retreat
"We've been extremely pleased with the new website, ResBook and channel manager! Bookings exceeding our expectations!"
Charlie, GM, Raglan Palm Beach Motel
The booking calendar has all the information we need. It is very responsive and easy to use. Really appreciate that problems are fixed quickly by ResBook staff.
Caroll, Tekapo holiday Homes
ResBook Customer Support, namely Priyanka, has been an amazing help throughout the entire process of bringing our business to life."
Liz Hayes, Nest Treehouses
READ MORE