Customer Spotlight: Lavender Hill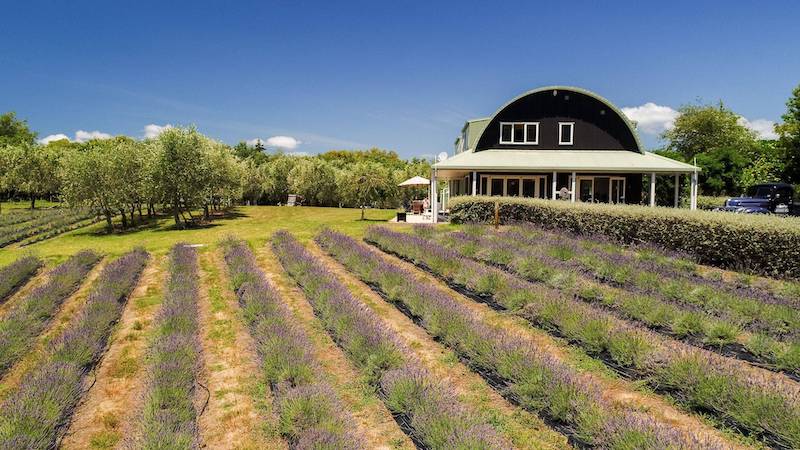 Trish from Lavender Hill Farm & Accommodation has shared some great tips and insights about operating this wonderful accommodation property located in the Kumeu Riverhead area of West Auckland.
ResBook: What do you see as the biggest challenge for the next season?
Trish: When our lavender starts blooming in December it is pretty hectic here on the farm, as we juggle accommodation bookings, farm tours, lavender harvesting and distilling (early January) as well as distilling for other lavender growers. It is coming up to our seventh year here, so we have a better idea of what works and doesn't work.
ResBook: What is one piece of advice you would give someone who is looking to start an accommodation business?
Trish: Do your research and talk to other accommodation providers before you consider going into the accommodation business. We bought "Running a Bed and Breakfast for Dummies" which was extremely helpful. You also need to define who is your target audience, and how you will stand out from other accommodation providers.
ResBook: How has ResBook helped you and your business?
Trish: ResBook has enabled us to streamline different booking channel managers and made it much easier for us to take direct bookings.
ResBook: What is your favourite feature / function of ResBook and why?
Trish: There are so many great features, but the one in particular that really helps us is that if a customer only books one room then the other rooms remain available to be booked by others and the exclusive function is blocked, so we never have double bookings.
To see more about Trish's favourite feature you can refer to the linked rooms function in the ResBook Knowledgebase.
ResBook has been the perfect fit for our business, the system is easy to use and navigate and has many wonderful features that allow for quick look ups and amendments. The customer service team is quick to respond and can offer advice and solutions to all my queries, which is brilliant.
Sarah Smith, Fallow Ridge Retreat
"As B&B operators, ResBook offers an easy to use navigation system, enabling us to track all bookings from enquiries to final payment & thank-you emails. Using ResBook has increased our reservations and given us peace of mind operating our B&B."
Fay & Lindsay Turner, Finlay Banks Boutique Bed & Breakfast
The booking calendar has all the information we need. It is very responsive and easy to use. Really appreciate that problems are fixed quickly by ResBook staff.
Caroll, Tekapo holiday Homes
"We've been extremely pleased with the new website, ResBook and channel manager! Bookings exceeding our expectations!"
Charlie, GM, Raglan Palm Beach Motel
READ MORE