4-Step Crisis Communication Checklist

Thankfully dealing with a crisis or disaster is not a commonplace issue for accommodation providers. However, as we know of late, the reality is that things like cyclones, flooding, earthquakes and pandemics do occur, and often at short notice.
It's therefore important to communicate as soon as it's possible (assuming you have power & internet) with imminent and future guests as to how it is affecting the operation of your business, status of access and travel to your region, and what it means for their booking. It may be that you have to close temporarily or even provide refuge accommodation for others affected.
1. Update your booking availability
If the crisis is such that you can't operate as normal for a period of time, then you need to update your availability in ResBook to block out dates you expect to be closed. This may well be a moving beast so keep it updated as you know more.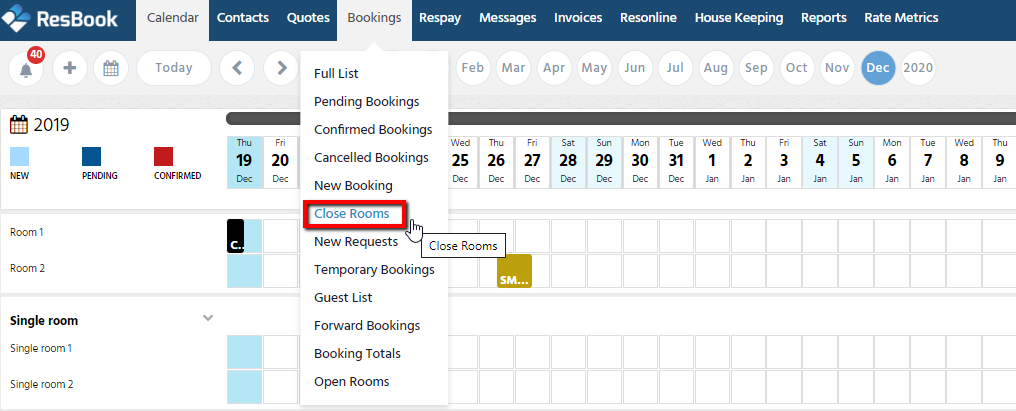 2. Place a prominent announcement on your website
Put up an announcement on your website either using the hero banner text, or in an announcement banner. In your announcement specify how it's affected your business and provide links to further official information, such as advice on travelling to your region. You may need to tweak this as the situation changes.
If you have a Tomawhawk website, here is information on how to add text to a hero banner.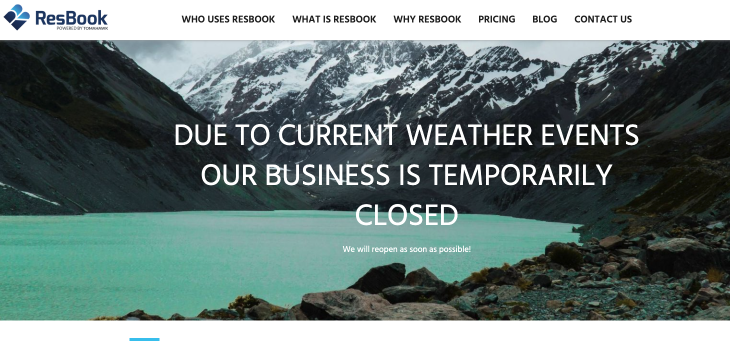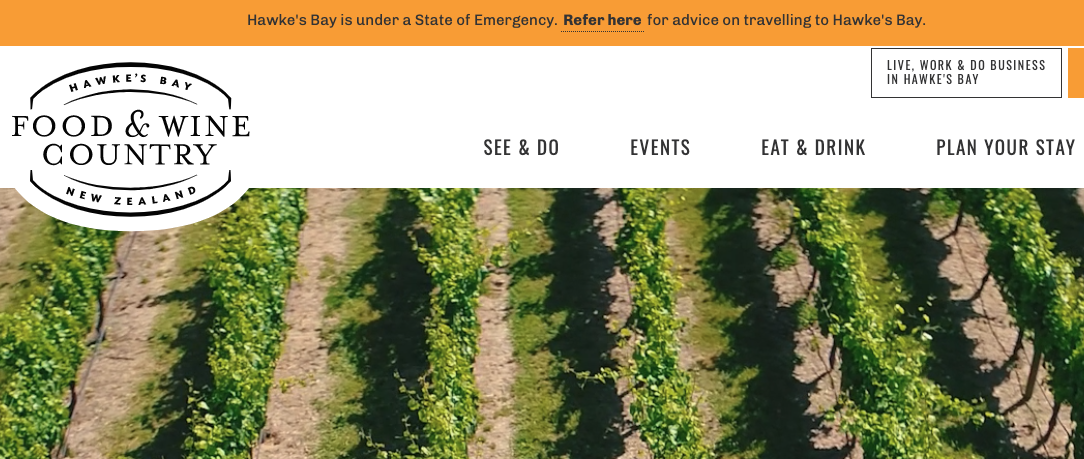 3. Send out an email newsletter to your database
Sending an update to all your customers is both appreciated and important to pre-empt lots of questions they may have, especially from regulars who may have bookings coming up. Let them know your business status, and try to answer all those questions they may have, along with links to further information on travel impacts. Also point them in the direction of both your social media pages and website to view the latest news as things change.
4. Share on your Social Media Pages
It's common now for people to use social media to seek the most up to date information and news, this includes whats happening with your business. Add posts on social media as often as you can with current information - these pages are a quick easy way to keep people informed. You could also use the bio section to add quick reference information.
In all communications ensure you are clear about your cancellation policy in these circumstances as this will be top of mind for imminent guests.
ResBook has been brilliant to deal with. From setting up our booking system and also creating our website, they have made it really easy for me, and I'm not tech savvy at all. Priyanka and Estelle especially have been an amazing help.
Amber Tyrrell, Valley Views Glamping
ResBook has been the perfect fit for our business, the system is easy to use and navigate and has many wonderful features that allow for quick look ups and amendments. The customer service team is quick to respond and can offer advice and solutions to all my queries, which is brilliant.
Sarah Smith, Fallow Ridge Retreat
ResBook Customer Support, namely Priyanka, has been an amazing help throughout the entire process of bringing our business to life."
Liz Hayes, Nest Treehouses
The booking calendar has all the information we need. It is very responsive and easy to use. Really appreciate that problems are fixed quickly by ResBook staff.
Caroll, Tekapo holiday Homes
READ MORE