Buying vouchers for accommodation is a very popular gift giving option. People have been missing out on travel, so a gift to get out and go somewhere different is seen as a sure way to impress, reward or treat someone special.
If you can sell them instantly online then you have a powerful marketing tool for year-round sales and promotional ideas for special occasions.
We can offer an online gift voucher sales tool for any type of website.
All Tomahawk bespoke and themed websites can opt to have a gift voucher module integrated into their website
Any other type of website can create a gift voucher page that links to your own

customised

online voucher options for online sales, with an admin portal to manage your voucher settings and sales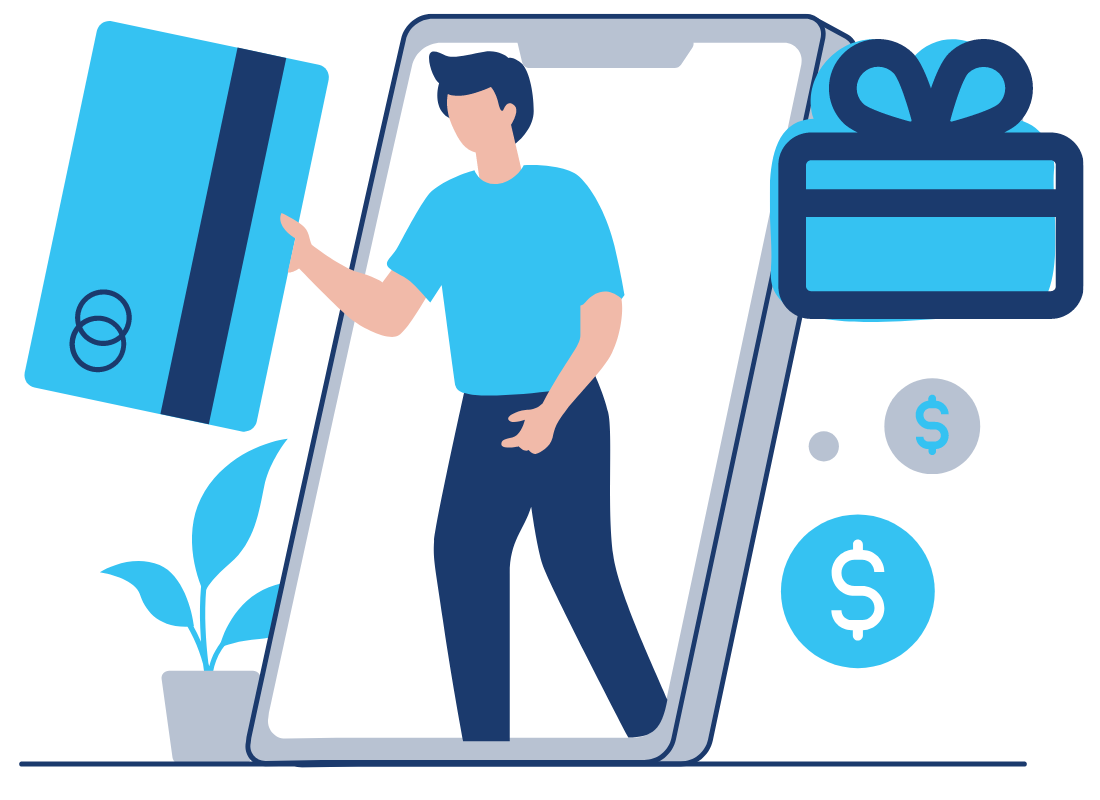 Benefits of selling vouchers on your website
Vouchers are money in the bank as they are paid in full and are non-refundable - helping provide cash-flow year round
People with vouchers to redeem often spend more with you to upgrade their experience
You can create your own voucher promotions on your social media pages for special occasions and Christmas that link to your website to buy now
Locals and people from all over the world will buy a gift voucher for someone knowing that it allows for flexibility as to when it can be booked
Incredibly a proportion of gift vouchers are never redeemed, making these sales 100% profit!
You can participate in the Pure New Zealand Gift Voucher campaign
How it works
Get in touch with our team to get the voucher module activated on your website. There are no set up fees, the only cost is a 2% charge on every voucher sold (payment processing fees with Windcave or Stripe are additional).


Gift Voucher email sent to the recipient
The voucher recipient is sent an automated gift voucher email which will show your own logo and contact details.
Email sent to your business
An automated email is sent to you to confirm the voucher sale and details of the purchaser and recipient.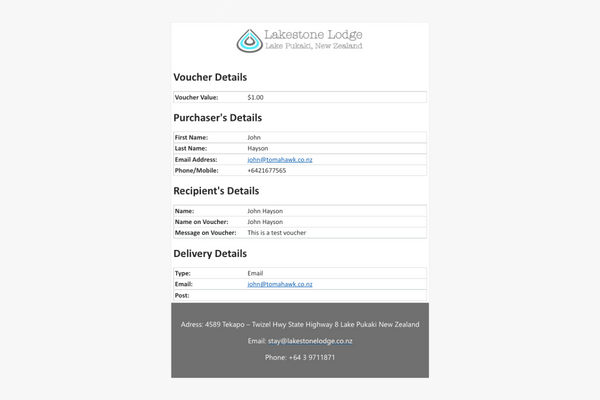 Don't just take our word for it...