Your Guide to Upgrade to Google Analytics 4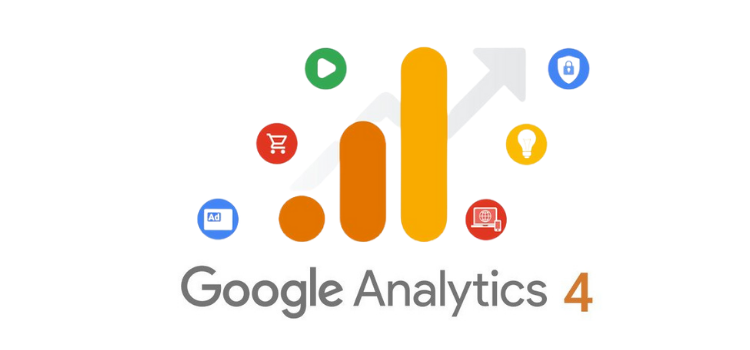 If you've ever wondered how marketing experts (like the good people at Tomahawk) know all about who's visiting your website, the pages they're viewing and how they're finding you in the first place, the answer usually lies within one powerful tool… Google Analytics.
Since its original release in 2005, Google Analytics has helped millions of people improve their websites, better understand their audiences and get great results from their marketing campaigns.
And in October 2020, Google released a new version of its analytics tool and the most powerful version yet – GA4.
What is GA4 and how is it different from the previous version?
Most businesses are currently using Universal Google Analytics (UGA.) which was released in 2012. UGA served us well for almost a decade, but in GA4 some serious improvements have been made.
GA4 gives users access to even more powerful insights through a series of upgrades that enable more accurate, integrated and customised tracking.
The most important new features include:
Full reporting across devices. Website users often switch devices or profiles as they interact with your website. If they log into a different Gmail account or switch to a mobile from a desktop, GA4 is clever enough to

recognise

this and track their

behaviour

accordingly. It effectively

de-duplicates

users so that it can measure a single user journey and provide you with more accurate information.
Unified website and app reporting. If your business has both a website and an app, GA4 can integrate data from the two platforms to give you more comprehensive insights and a holistic look at how your assets are performing together. in cases where you only have a website and not an app, GA4 can still add a great deal of value by

de-duplicating

users from multiple sources.
More ways to track behaviour. To unify data from different devices and platforms, Google needed to rethink its model. So GA4 has now shifted to an 'Event' based model. 'Events' can be defined by you and will let you collect data on more specific user actions such as playing videos, downloading files, 'searching' and more.
Will UGA be discontinued?
Google won't suddenly cut off your access to your existing Google Analytics any time soon. You will receive multiple notifications well in advance, so no need to panic! You can get started on GA4 now, but the official date for UGA to stop tracking will be 1 July 2023.
Should you set up GA4 now?
Yes! You may not need it right away, especially if you've already set up conversion tracking in UGA, but the longer you leave it, the longer you'll be missing out on valuable insights.
By creating and configuring your new property in GA4 today you'll be able to build historical data that will make future analysis and reporting more meaningful, capturing more trends and insights over a greater period of time.
You'll also be set up to access and take immediate advantage of any upcoming Analytics innovations as soon as they become available – a great way to get ahead of your competitors!
It will also mean that once UGA is discontinued you will have comparative data with the GA4 account so comparing YoY data will still be a breeze!
How do you set up GA4?
If you're already using UGA, it's easy to set up GA4!
Open up your Google Analytics account
Go to your account settings and enter your business's information for your new 'property'.
Create your first data stream by selecting iOS app, Android app or Web. By setting up two or more data streams here, GA4 will know to combine data across your platforms.
Enable data collection by configuring your data steams by following the steps provided. There are setup wizards to help you through all the relevant steps – or contact us if you get stuck!
And one final note from us… As you set up your GA4 account, consider how to map it to your existing business structure so that you can collect and analyse data in the way that makes the most sense for your business.

Still have questions about GA4? Get in touch with the Tomahawk team.
ResBook has been brilliant to deal with. From setting up our booking system and also creating our website, they have made it really easy for me, and I'm not tech savvy at all. Priyanka and Estelle especially have been an amazing help.
Amber Tyrrell, Valley Views Glamping
"We've been extremely pleased with the new website, ResBook and channel manager! Bookings exceeding our expectations!"
Charlie, GM, Raglan Palm Beach Motel
ResBook has been the perfect fit for our business, the system is easy to use and navigate and has many wonderful features that allow for quick look ups and amendments. The customer service team is quick to respond and can offer advice and solutions to all my queries, which is brilliant.
Sarah Smith, Fallow Ridge Retreat
ResBook Customer Support, namely Priyanka, has been an amazing help throughout the entire process of bringing our business to life."
Liz Hayes, Nest Treehouses
READ MORE