Customer Spotlight: Teichelmann's Bed and Breakfast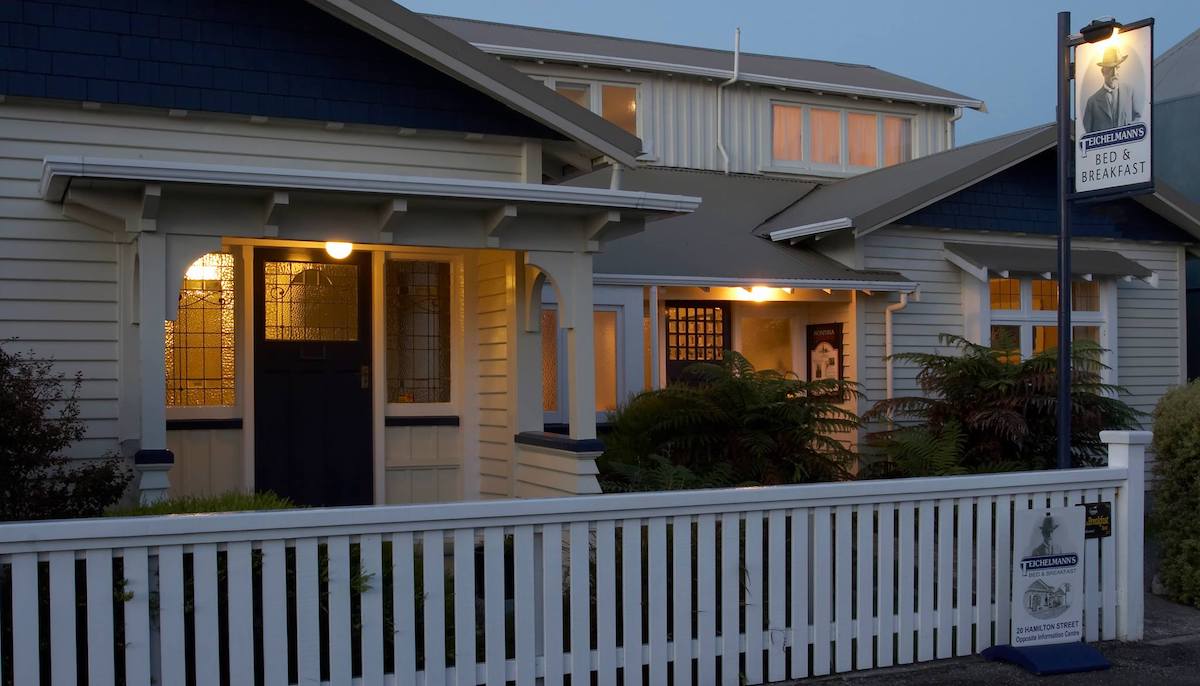 As seasoned accommodation providers, Frances & Brian have been long time loyal ResBook customers. We are honoured and proud that we have continued to meet their needs all of these years!
What do you see as the biggest challenge for this season?
Frances: PRICING !!!! So hard to know ahead what increases will occur. Most agents require rates 2 years in advance.
What is one piece of advice you would give someone who is looking to start an accommodation business?
Frances: You MUST like people, have lots of patience and be prepared to be available 24/7. BUT it is so worthwhile as you can make a person's holiday that more special and memorable. NZ has the reputation of friendliness, clean green image etc and you can be a big part of that.
ResBook: How has ResBook helped you and your business?
Frances: Initially we joined ResBook from the very start up. It offered a secure credit card facility which at that time the Banks were charging an arm and a leg for. It provided instant confirmation for our guests, instead of the usual ping pong of questions and answers. Credit card info sent in 3 separate messages to avoid fraud !!! Over the years it has changed and grown so much offering far more than we need. We have stayed with ResBook as it suits our simple business needs.
ResBook: What is one of your favourite guest stories or experiences?
Frances: There have been so many wonderful guests ( over 35000) and stories over the last 21 years. It is hard to define a special moment. The fact that we have many return bookings and guests send their neighbours, rellies, friends to us makes the job so rewarding. The fact that they have remembered their stay with us and the positive affirmations we receive daily makes us so proud of our little old country down here at the bottom of the world. We are SO lucky to live here and sharing our historic home and its history with amazing travellers from all over the world makes for a great job. One day we may write a book about our B and B journey.
ResBook has been the perfect fit for our business, the system is easy to use and navigate and has many wonderful features that allow for quick look ups and amendments. The customer service team is quick to respond and can offer advice and solutions to all my queries, which is brilliant.
Sarah Smith, Fallow Ridge Retreat
ResBook Customer Support, namely Priyanka, has been an amazing help throughout the entire process of bringing our business to life."
Liz Hayes, Nest Treehouses
ResBook has enabled us to streamline different booking channel managers and made it much easier for us to take direct bookings.
Trish Delamore, Lavender Hill
ResBook has been brilliant to deal with. From setting up our booking system and also creating our website, they have made it really easy for me, and I'm not tech savvy at all. Priyanka and Estelle especially have been an amazing help.
Amber Tyrrell, Valley Views Glamping
READ MORE