Carbon Offset Programme available for New Zealand Accomodation Providers
Accommodation operators can now tackle climate change with every booking in a new collaboration between Tomahawk and carbon offset specialist TEM.
TEM delivers tailored voluntary offset solutions to tourism operators and helped a major airline establish their highly successful carbon offset programme.
New Zealand is renowned for its pristine fjords, black-sand beaches and rugged wilderness, with 3.8 million international tourists visiting each year. As the country's biggest foreign exchange earner, tourism is a large carbon emitter, alongside diary.
New Zealand's isolated islands means people travel a long distance to get here and are becoming more aware of how their air and sea travel are impacting the environment.
Gina Paladini, director of tourism consultancy Tomahawk has observed a rising disquiet about the environmental cost of travel which could present a backlash risk for the industry. This is in spite of New Zealand already having an emissions trading scheme.
"Climate activism is rightly gaining momentum with 'no fly' consumer groups promoting slow or no aviation travel. We're behind the curve here and need to be doing more to protect our natural taonga beyond encouraging water conservation and towel reuse."
Which is why Tomahawk is partnering with TEM, the world's leading carbon offset provider.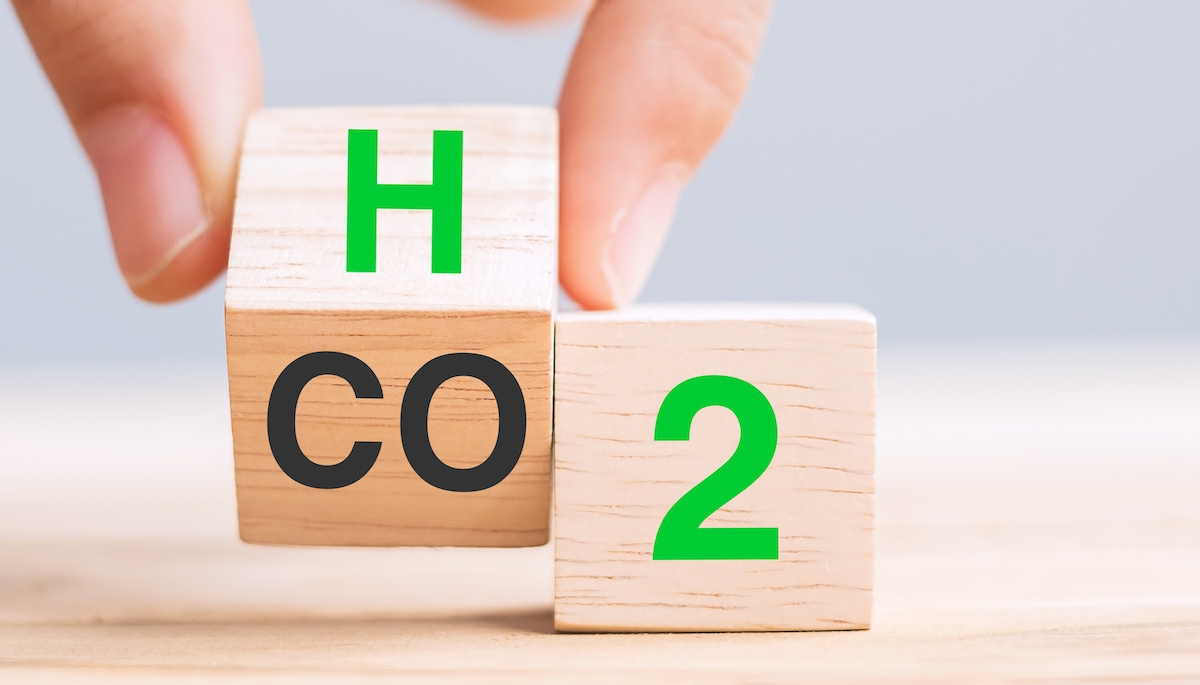 With the TEM system, accommodation operators incur a one-off set up cost to integrate the system with their own booking software. At online check-out, guests are prompted to 'tick the box' to offset their travel emissions for a small amount and then select an environmental programme to support.
TEM channels the contributions into verified carbon offset projects that mitigate climate change, drive renewable energy, nurture biodiversity and support local communities. Projects include conserving over 600,000 hectares of ancient rainforest in Papua New Guinea, clean energy solutions in Asia and controlled burning to reduce wildfire emissions in Australia.
"We've seen how TEM's expertise is benefitting our proactive South Pacific clients so wanted to offer it here too," says Paladini.
Peter Castellas, TEM's CEO believes New Zealand's tourism industry will respond positively to the initiative to make travel more carbon-neutral.
"Through the partnership with Tomahawk we are empowering consumers to take action on climate change."
"The tourism industry is in the front line of climate change impact and tourists are increasingly choosing to manage their carbon footprint by offsetting their emissions."
Castellas said TEM's internationally verified projects are delivering life-changing benefits to the most vulnerable victims of climate change.
The UN's environmental scientists have warned that there is a 12-year timeframe to limit climate change catastrophe. If global warming exceeds 1.5C over this time, it will worsen the risks of extreme weather events for hundreds of millions of people.
Coupled with this is the impact of tourism growth as the emerging middle-classes of China and India embrace long-haul and luxury travel. New Zealand visitor numbers are projected to exceed 5 million by 2024.
Key Facts
Research published in Nature Climate Change last year found that tourism-related emissions account for about 8 per cent of all global greenhouse gas emissions.
Carbon offset

programmes

allow people to invest in environmental projects around the world in order to balance out their own travel carbon footprints. The projects usually target developing countries in a bid to reduce future emissions.

TEM

is a market leading carbon offset provider which integrates digital sales booking technology, carbon footprint calculation, carbon offset procurement, payment gateways and consumer insights. They also provide access to internationally verified environmental projects.
Local tourism operators can now integrate

TEM's

carbon offset

programme

behind their online booking systems.
In the last 12 years, international visitors to New Zealand have surged by 56 per cent to 3.8million per annum. Tourism-related carbon emissions has soared by up to 42 per cent over a similar period (

Otago

University).
International visitors to New Zealand will exceed 5 million by 2024 (

ATEED

). Find out more about Tomahawk Find out more about

TEM
"As B&B operators, ResBook offers an easy to use navigation system, enabling us to track all bookings from enquiries to final payment & thank-you emails. Using ResBook has increased our reservations and given us peace of mind operating our B&B."
Fay & Lindsay Turner, Finlay Banks Boutique Bed & Breakfast
The booking calendar has all the information we need. It is very responsive and easy to use. Really appreciate that problems are fixed quickly by ResBook staff.
Caroll, Tekapo holiday Homes
"ResBook has allowed us to substantially increase the direct bookings on our website and offer upselling and packages for our lodge. I highly recommended ResBook and Tomahawk to others"
Richard Rooney, GM, Wharekauhau Lodge
"We've been extremely pleased with the new website, ResBook and channel manager! Bookings exceeding our expectations!"
Charlie, GM, Raglan Palm Beach Motel
READ MORE