Carbon Offsetting
Offer your customers the opportunity to offset their carbon footprint. By investing in a credible carbon reduction programme, your guests can compensate for the carbon emissions generated by their trip.


ResBook's Easy Carbon Offsetting Process: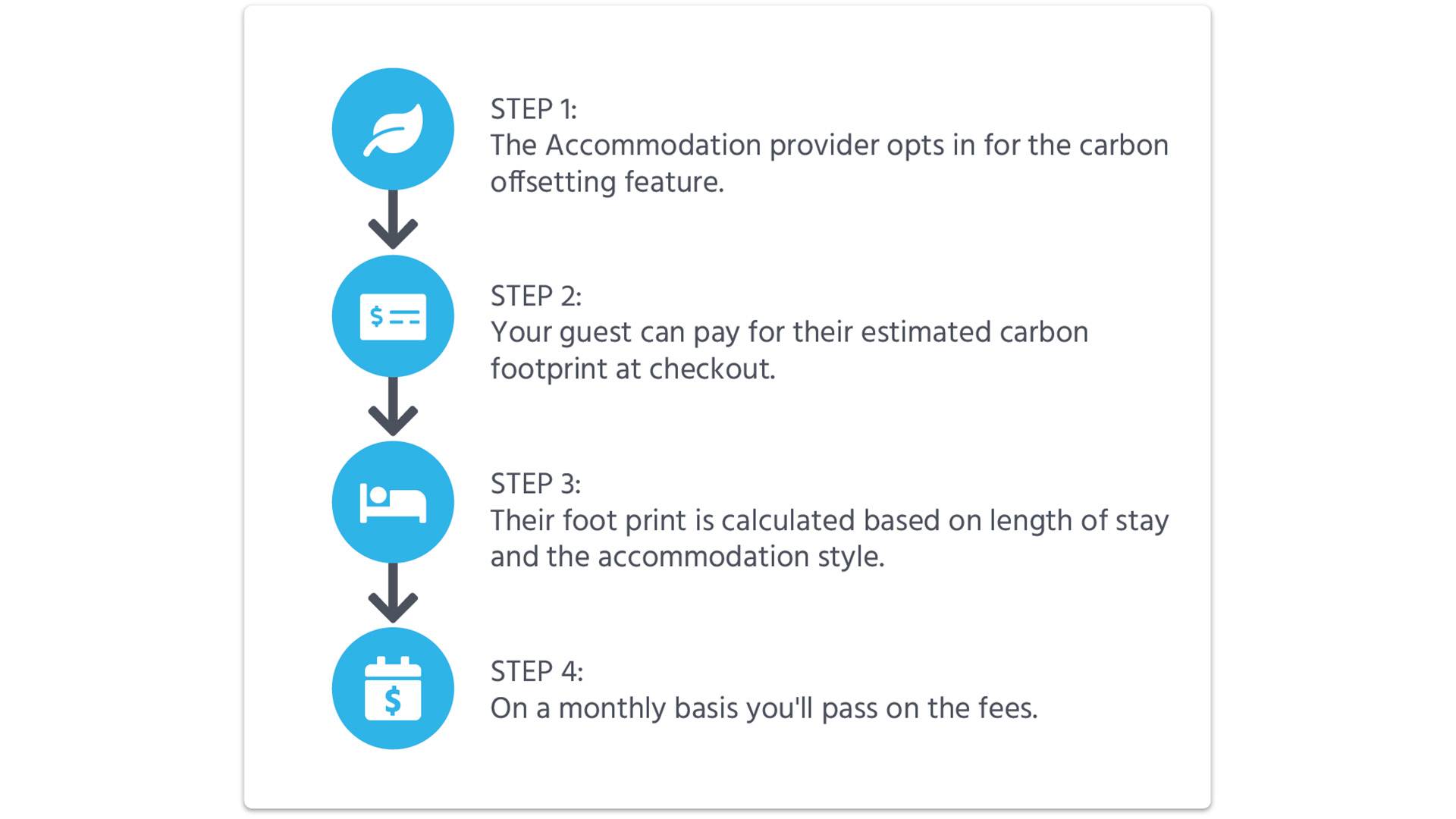 ResBook has been brilliant to deal with. From setting up our booking system and also creating our website, they have made it really easy for me, and I'm not tech savvy at all. Priyanka and Estelle especially have been an amazing help.
Amber Tyrrell, Valley Views Glamping
ResBook has enabled us to streamline different booking channel managers and made it much easier for us to take direct bookings.
Trish Delamore, Lavender Hill
ResBook Customer Support, namely Priyanka, has been an amazing help throughout the entire process of bringing our business to life."
Liz Hayes, Nest Treehouses
The booking calendar has all the information we need. It is very responsive and easy to use. Really appreciate that problems are fixed quickly by ResBook staff.
Caroll, Tekapo holiday Homes
READ MORE